Dome to debut renovations at football home opener
Dome debuts renovations
The $118 million stadium improvements include a new fixed roof, air conditioning and a supersized video board.
Published: September 25, 2020 | Updated: September 27th, 2020 at 9:55 am
When Syracuse football's home season kicks off against Georgia Tech on Saturday, the teams will take the field, but fans won't take their seats.For SU fans watching the game, the Dome will look noticeably different as the $118 million makeover is revealed for the first time.
Even as Syracuse's campus shut down in March, disrupting many areas of business, construction on the Dome continued through the summer and into the fall semester. Among the major upgrades to the Dome are air conditioning, enhanced WiFi, and a massive 62.5-by-20-foot four-sided video board.
The Dome's iconic puffy white rooftop has been replaced with a new fixed roof featuring semi-transparent sections that allow natural light into the stadium. Two weeks after the SU women's basketball home finale against Boston College on Mar. 1, the Dome's soft top was deflated for the last time.
The Dome, which celebrated the 40th anniversary of its original opening on Tuesday, will also be compliant with the Americans with Disabilities Act for the first time in history with upgraded elevators, restrooms and push-button doors.
Earlier this month, University Vice President and Chief Facilities Officer Pete Sala said renovations were nearly complete.
The added air conditioning, previously planned to be ready next semester, was ahead of schedule. Other renovations like the underlayment below the turf field were on schedule. "It's exciting, things are starting to come together," Sala said earlier this month. "But the last push is always the biggest push." At the press conference, Sala mentioned the need to have the Dome open on time not only for athletic events but also for students.
Sala said fellow Syracuse colleagues pushed for the Dome to be open as a space for students to take classes remotely and to hold in-person classes since the 49,250-seat stadium makes social-distancing easy.
"I can't emphasize enough that as soon as we can open the door, which I hope is when we're open for good on that first football game, you're going to see the doors open for many other things," Sala said, noting that the Dome's VIP bar would have a new purpose. "Club 44 is going to be a classroom," he said.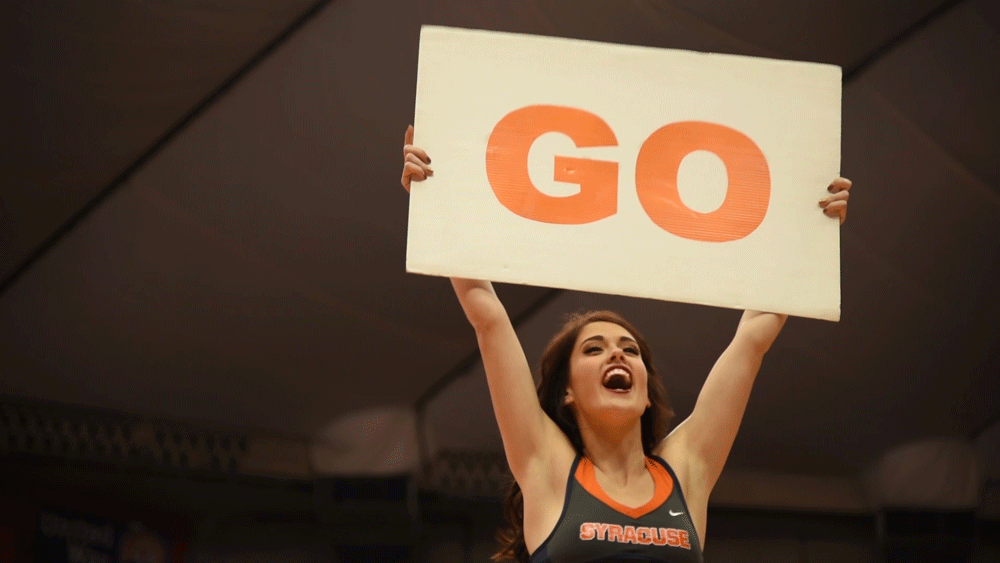 Dome 35
Look back at a special NewsHouse presentation in 2015 when the Carrier Dome was marking its 35th year as SU's sports and entertainment venue.